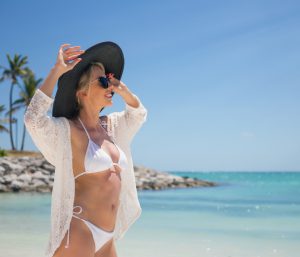 Dermlounge is excited to bring patients a non-surgical, light-based technology to help reduce excess fat and create a more contoured figure. SculpSure® is an FDA-approved fat reduction treatment that can slim bulges caused by isolated pockets of fat. These pockets are often present in troublesome areas of the body, such as the abdomen and flanks, but SculpSure® could also be used on the arms, thighs, knees, and back.
SculpSure® is designed to use heat to break down fat cells, leaving healthy tissues unharmed. After the treatment, the fat cells can leave the body through naturally-occurring processes. Patients may target up to four areas of their body in one appointment, without using separate laser applicators. This innovative technology works best on patients near their ideal weight, but who need some help with areas for which diet and exercise are ineffective. Typically, within 25 minutes of the treatment's conclusion, our patients can return to their normal routines.
To find out if a SculpSure® treatment could benefit you, please contact our office today. We are available to discuss your contouring goals and determine how many treatment sessions will be needed to attain the figure you desire.