What Is Pro-Nox?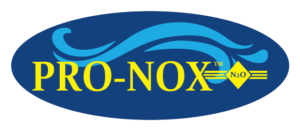 The Pro-Nox Nitrous Oxide Delivery System uses a mixture of oxygen and nitrous oxide (laughing gas) to provide pain relief during treatments. Completely controlled by the patient, Pro-Nox allows the patient to determine how much gas they want to receive based on their own comfort. In addition to helping reduce discomfort during treatments at the Dermlounge, Pro-Nox can help patients get relief from any anxiety they may be experiencing. Whether you are undergoing a laser treatment, cosmetic injectable session, or other procedure, our team wants you to feel comfortable and at-ease throughout your appointment, and with the Pro-Nox system, you can decide the amount of analgesic you need to do so.
What Are the Benefits of Pro-Nox?
Pro-Nox is a beneficial alternative to medications, numbing creams, and anesthesia. It can be used in place of or in addition to other pain management options. The innovative system holds a number of advantages for those wanting to minimize discomfort and anxiety associated with certain treatments. When you opt to utilize our Pro-Nox system, you can look forward to the following benefits: 
Easy-to-use system that's self-administered
Fast-acting pain relief
Wears off relatively quickly
Non-invasive pain management
The 50/50 mixture of oxygen and nitrous oxide has been used for decades, and it offers our patients a safe and effective method for controlling pain and anxiety. 
How Does Pro-Nox Work?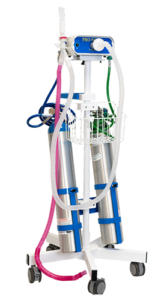 During your cosmetic appointment, you will have control over the Pro-Nox system, choosing the ideal level of oxygen and nitrous oxide to maintain your comfort. To use the device, you will inhale through the disposable mouthpiece. After just a few breaths, you may start to feel a warm, euphoric sensation as the gas takes effect. Throughout your treatment, you can choose how much or how little you want to inhale, customizing your level of relaxation and pain relief. 
Once you stop using Pro-Nox, you can expect the effects to gradually wear off after about 10 minutes. This allows you to drive home after your appointment, not requiring a long recovery period that warrants a friend to be your ride after treatment.
Are There Side Effects to Pro-Nox?
As a widely used and trusted pain management tool, nitrous oxide has minimal side effects when operated in a controlled environment. Since the gas can make you feel heavy and relaxed, you may feel weak and unbalanced, which is why we have you lay down until the effect of your Pro-Nox treatment wears off. Your safety is our top priority, and our team will explain what you can expect from Pro-Nox to help you decide whether it is right for you.