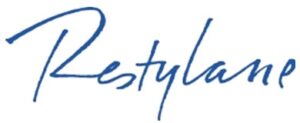 The Restylane® family of products contains options that can smooth away moderate to severe wrinkles and beautifully enhance contours in certain facial features. The clear gel formula is composed of hyaluronic acid – a naturally-occurring substance in the human body – and can be injected into a variety of treatment areas.
Traditional Restylane® can visibly improve common facial concerns, such as the lines that run from your nose toward the corners of your mouth (nasolabial folds), lines running along the corners of your mouth toward the chin ("marionette" lines), and lack of volume in the lips. Additional formulas in the Restylane® product family offer variations specifically designed to rejuvenate areas such as the lower face, chin, cheeks, lips, and hands with the goal of softening signs of wrinkles and folds, enhancing volume and contour, and generally giving the face a more youthful and refreshed look.
Dermlounge, part of Richmond Aesthetic Surgery, offers many options in the line of Restylane® products, including traditional Restylane® and those listed below, all indicated for patients over the age of 21. During your initial consultation, we can talk with you about your goals and help you determine whether treatment with Restylane® dermal fillers is an ideal solution.
What Is Restylane® Refyne?

As we age, our skin begins to lose elasticity, often causing more noticeable folds to appear in areas of skin we often use to produce facial expressions. This can occur in the nasolabial areas, where laugh lines, smile lines and "marionette" lines can form in the middle to lower part of the face. Restylane® Refyne is designed to soften these creases in mild to moderate cases and reduce their appearance. As with several Restylane® formulas, Refyne offers the additional benefit of XpresHAn Technology™ – a flexible component of the hyaluronic acid gel that can work to produce a more natural appearance and range of movement. Outcomes from Restylane® Refyne may last up to nine months or even a year for some individuals.
What Is Restylane® Defyne?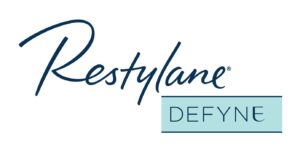 Restylane® Defyne is similar to Restylane® Refyne – and also contains the next-generation XpresHAn Technology™ for a more natural look and feel – but is typically better suited for more severe and deep facial wrinkles and folds. Restylane® Defyne is intended to be injected into the same treatment areas as its counterpart, as well as the chin to provide augmentation to the area and address concerns such as "chin retrusion," in which the chin recedes back toward the neck. Patients may experience results for up to nine months or a year with this option.
What Is Restylane® Contour?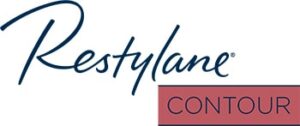 Restore volume, definition, and contour in the cheek and midface region with Restylane® Contour. This unique injectable hyaluronic acid gel – with XpresHAn Technology™ that has binding particles to allow more stretch and flexibility – is designed to bring back a more youthful vitality to the face while maintaining natural movement and expressions as much as possible. The formula is so effective that some patients have experienced satisfying results up to a year after treatment.
What Is Restylane® Lyft?

FDA-approved Restylane® Lyft is formulated with a firmer gel texture to add fullness to the midface area, smooth more prominent nasolabial folds, restore volume in "sunken" cheeks, rejuvenate signs of aging on the backs of the hands, and even improve the appearance of mild acne scars. Due to its larger hyaluronic acid molecules, Restylane® Lyft patients may experience results lasting up to six months or possibly even longer.
What Is Restylane® Kysse?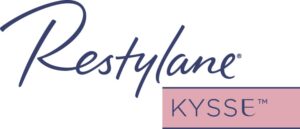 Specifically designed to blend well with the movement of the lips, Restylane® Kysse offers an innovative dermal filler solution to enhance lip volume and contour. It can also be used to smooth lines and wrinkles around the mouth. The small particle size of the hyaluronic acid molecules and XpresHAn Technology™ enable the Restylane® Kysse solution to "mold" to the lip tissue for a flexible feel that reduces the potential for hindrance to natural lip movements and expressions. The results can ultimately reveal rejuvenated lips that both look and feel natural, with outcomes that may extend up to a full year after treatment.
Contact our team of experienced aesthetic professionals at Dermlounge to schedule a consultation and find the best cosmetic injectable for your goals.