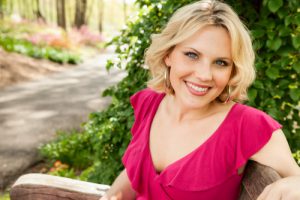 As we get older, our skin seems to lose its vitality. Fine lines and wrinkles gradually develop as a result of lost volume and skin elasticity. To help patients achieve a more youthful appearance, our plastic surgeon, Dr. Neil Zemmel, performs two types of injections to address these signs of aging.
Botulinum Toxin Type A
Injectables in the botulinum toxin type A category help patients look younger by relaxing facial muscles and preventing them from fully contracting. As a result, the appearance of lines and wrinkles fade. These injectables can also help prevent wrinkles from getting worse in the future. The most common brand of this injectable type is BOTOX® Cosmetic, but Dysport® is also available at our practice.
Dermal Fillers
Dermal fillers are used to add volume to areas of the face where tissue has diminished over time. Our patients have seen beautiful results from this type of injectable, as it enhances the contour of the face, often restoring the youthful appearance that patients once had. At Dermlounge we offer JUVÉDERM®, JUVÉDERM Voluma™, Restylane®, Perlane®, BELOTERO BALANCE®, and Radiesse®.
Each type and brand of injectable has its unique benefits. When you meet with Dr. Zemmel, he will help you determine which injectable or combination of injectables is the most appropriate for your unique concerns. To schedule your consultation, please contact us today. Stay tuned for our next blog post to learn how skin care treatments can help you achieve a healthier, younger-looking complexion.