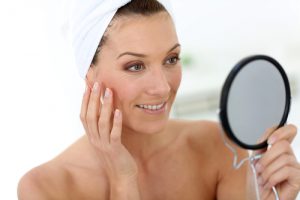 As discussed in our recent blog post, "The 2 Major Types of Injectables to Treat Wrinkles," patients can address fine lines and wrinkles through the use of different injectables. In this follow-up post, skin care treatments are recognized for their ability to revitalize the skin and fight signs of aging.
Patients of our medical spa can choose from a variety of non-surgical skin care services to improve their skin's appearance and health. With the effects of aging on the face being such a common concern, we offer numerous anti-aging treatments that can help correct wrinkles, age spots, uneven skin texture, and more. Our licensed esthetician, Brenda Clymer, is experienced in performing a wide array of skin care treatments and can help you find the best option for your needs. The following options have proven to be highly effective at rejuvenating the skin for a healthier, younger-looking appearance:
In addition to the treatments available at Dermlounge, we offer the Obagi® Medical, SkinMedica®, and SkinCeuticals skin care lines for regular, at-home use. If you are interested in learning how you can achieve a beautiful, glowing complexion, please schedule an appointment with our esthetician.