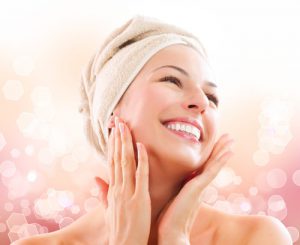 It is always fun to experiment with new skin care products. However, we understand that it can be overwhelming walking into our office and encountering the multitude of different products. Where do you start? What products will work best with your particular skin type?
Don't fret! Brenda, our master esthetician, is always available for consultations to evaluate your skin and tell you which products will work best for you. In the meantime our staff has compiled a list of their FAVORITE tried and true products.
Obagi Vitamin C (15% or 20%): We do not know what we would do without our Vitamin C! Almost everyone in our office uses this product. The serum visibly brightens skin and helps to retain moisture which is important in these dry winter months. We love how smooth and refreshed our skin feels and looks after using this product.
SkinCeuticals Redness Neutralizer: Donna loves this miraculous product. After battling blotchy red skin for years she feels as if she can actually leave the house without covering her skin with makeup due to this product. This product combats redness and flushing of skin.
Obagi Elastiderm Eye Roller: Emily is a huge fan of this product and recommends it to all of her patients. Not only does this product help replenish elasticity it truly helps to reduce the morning puffiness underneath your eyes due to the caffeine in the product. Emily even keeps her eye roller in the refrigerator and applies it cold to help wake up those tired eyes.
Obagi Sunshield SPF 50 Sunscreen: We cannot stress the importance of sunscreen enough to you! It is extremely important to wear sunscreen every day in order to protect and preserve youthful appearing skin. Becky and Donna both love this sunscreen because it goes on super lightweight and does not feel heavy at all.
Latisse: We could not mention our favorite products without mentioning Latisse. So it may not be a skin care product but who doesn't want longer lashes? Sreyon and Kerri absolutely swear by Latisse. They stated that their lashes have practically doubled in length using this product!