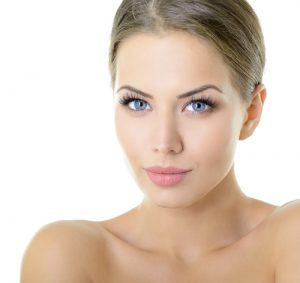 Cosmetic injectables can be a great solution for those wishing to achieve a more youthful facial appearance. The non-surgical treatment method proves to be an effective alternative to surgical procedures like the facelift or forehead lift. Injectables like BOTOX® Cosmetic, Dysport®, or dermal fillers work well for those with mild to moderate signs of aging who are interested in facial rejuvenation.
Although they are temporary solutions, injectables can provide long lasting results with the help of touch-up treatments. Since each injectable is composed of a different formula, the duration of results will vary. See below for more details about how long our different injectables typically last:
BOTOX® Cosmetic
BOTOX® Cosmetic helps smooth lines and wrinkles by preventing the target muscle from fully contracting. The injectable is often used to treat horizontal forehead lines, crow's feet, and the vertical creases between the eyebrows. Results typically last anywhere from three to six months, but our team recommends touch-up treatments every three to six months to maintain optimal results.
Dysport®
Dysport® is similar to BOTOX® Cosmetic in that it relaxes the target facial muscles to smooth aging lines. The most popular areas treated with Dysport® are horizontal forehead lines, crow's feet, and vertical lines between the eyebrows. The injectable typically lasts three to five months, at which point patients can receive additional treatments to extend their results.
Dermal Fillers
Dermal fillers can successfully diminish fine lines and wrinkles by filling in areas that have gradually lost collagen over time. Common areas treated with dermal fillers include hollow cheeks, marionette lines, around the lips, and nasolabial folds. At Dermlounge we offer state-of-the-art fillers, each with its unique benefits. Results from Perlane® have shown to last about four to eight months, while Radiesse® typically lasts a year or more. We also offer JUVÉDERM®, which can last up to a year, and JUVÉDERM VOLUMA™ XC, which is designed to treat aging in the midfacial region, lasting up to two years.
Contact Dermlounge
For more information about how our cosmetic injectables can rejuvenate your appearance, please contact us to schedule your consultation. Our team of experienced professionals – Neil Zemmel, MD, and Erin Stratton, NP-BC – looks forward to helping you achieve your cosmetic goals!