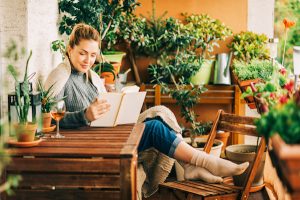 With the heat and humidity of summer behind us, fall and winter bring cooler temperatures and dry air that can take a toll on our skin. Many men and women start noticing their skin getting dry, being itchy, and looking dull around this time of year. To prevent these side effects that come with the changing of seasons, you may want to rethink your skin care regimen.
Take a look at some of the top tips from our aesthetic professionals for how to maintain a healthy skin barrier during the fall and winter months:
Refrain from taking long, hot showers or baths, as these can lead to dry skin.
Use hydrating products that help add and retain moisture in the skin all day long.
Avoid soaps that use harsh ingredients and strip the skin of their natural oils.
Incorporate a good-quality serum to nourish skin for lasting hydration.
Use a humidifier to combat the drying effects of cold weather and central heating.
Keep using a broad-spectrum sunscreen; the skin is still vulnerable to sun damage.
Exfoliate with gentle products to remove dull, dry skin cells without causing irritation.
Just because the colder months can make your skin prone to dryness and irritation, that doesn't mean you can't achieve beautiful, glowing skin. With professional-grade skin care lines like SkinCeuticals®, SkinMedica®, and ZO® Skin Health, our team at the Dermlounge can customize the ideal skin care regimen for you this fall and winter.
To schedule a skin evaluation with our Licensed Aesthetician, Heather Sinclaire, LE, please contact us today!