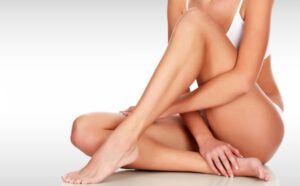 From shaving and waxing to plucking and threading, hair removal can be a pain to do regularly, which is why many people opt to undergo laser hair removal. As with every method of hair removal, this popular laser treatment comes with unique pros and cons, some of which are detailed below. To get a better idea of whether laser hair removal may be right for you, consider the various advantages and disadvantages.
Pros of Laser Hair Removal
After your laser hair removal series, you can enjoy long-lasting results, as the hair reduction is considered permanent.
Although more expensive, the investment of laser hair removal is typically worth it over time, as you should no longer need to pay for razors, wax strips, or other hair removal treatments.
You can say goodbye to common hair removal side effects like ingrown hairs, razor burn, blemishes, and irritation from waxing.
Since you should no longer have to worry about stubble or the hassle of shaving, you can embrace the peace of mind that comes with lasting smoothness.
Cons of Laser Hair Removal
About 4 to 8 laser hair removal treatments are needed to achieve optimal results.
Treatments are more expensive up-front compared to other hair removal techniques.
You will need to see a skin care professional for an in-office treatment, since at-home laser hair removal is not typically advised for safety reasons.
Those with darker skin may not get favorable results since many hair removal lasers can't distinguish between the hair and the skin.*
*Dermlounge utilizes advanced technology that allows us to treat virtually all skin types, even most patients with dark skin tones. 
If you're interested in laser hair removal and want to learn if it's the right option for you, please contact our team at Dermlounge to schedule an appointment. During your consultation, one of our aesthetic professionals can give you an idea of what to expect, explaining the pros and cons and answering any questions you may have.