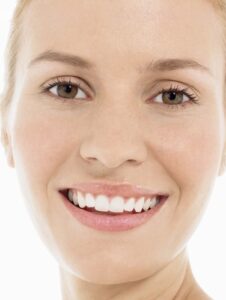 For over a decade, injectables have been a popular choice for patients wanting to achieve – and maintain – firmer, smoother skin. Both neurotoxin-based injectables such as BOTOX® Cosmetic and hyaluronic acid-based dermal fillers such as JUVÉDERM® can be used to create a more youthful complexion. However, with the introduction of JUVÉDERM VOLUMA™ XC, our patients at the Dermlounge can rejuvenate the midface like never before.
If you have experienced volume loss, wrinkles, or folds in the cheek area, JUVÉDERM VOLUMA™ XC can reverse these common signs of facial aging. The advanced formula of this dermal filler contains hyaluronic acid (HA), which can hydrate, nourish, and restore the skin of the midface for results that are long lasting. In addition, JUVÉDERM VOLUMA™ XC is the only dermal filler specifically designed for the treatment of midfacial aging that has been approved by the FDA.
Although JUVÉDERM® also contains hyaluronic acid, it has a softer consistency that makes it better suited to areas of the face with thinner skin or for lip augmentation. JUVÉDERM VOLUMA™ XC, on the other hand, has a slightly thicker consistency and is designed for deeper hydration and volume restoration. To learn which injectable can best achieve your cosmetic goals, schedule a consultation with one of our skin experts at Dermlounge today.
For more information about facial rejuvenation with JUVÉDERM VOLUMA™ XC, please contact our practice.