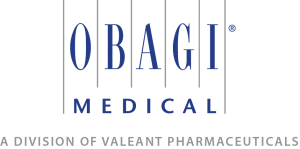 Obagi® Medical is the #1 prescription strength, physician-dispensed skin care system in the United States. Obagi® medical products contain prescription-strength formulations designed to improve penetration of cosmetic agents across the skin barrier to minimize premature aging, skin damage, hyperpigmentation, acne, sun damage, and the signs and symptoms of rosacea.
Because Obagi® products are prescription-strength, you are not able to purchase them at your local beauty supply or department stores. Genuine Obagi® products are available only through authorized physicians such as plastic surgeon Dr. Neil J. Zemmel, licensed medical spas, and practices like Richmond Aesthetic Surgery and the Dermlounge.
Obagi® Nu-Derm System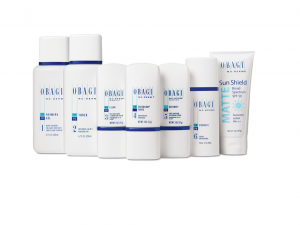 The Obagi® Nu-Derm System is specifically formulated to prevent the signs of aging. Its Penetrating Therapeutics technology allows the products to penetrate below the skin's surface, transforming skin cells at the molecular level, and correcting the damage resulting in healthier, younger looking skin. The system is created with specific dosage and frequency to maximize results.
You will see noticeable results after 6 to 8 weeks of use.
Contact Dermlounge
If you would like more information on Obagi® skin care products, or if you would like to schedule a consultation at Dermlounge, please contact us today.