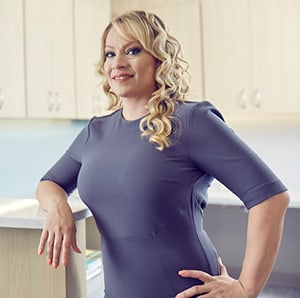 Georgina Gonzalez, CL, joined the Richmond Aesthetic Surgery team in 2014 and brings over 14 years of experience in patient care services to the practice. Georgina holds a cosmetology License in the state of Virginia. She is certified in Coolsculpting and is an expert in skin analysis and medical grade skincare. She also performs the Diamond Glow treatment, a non-invasive skin resurfacing procedure. "G," as her friends know her, is from Long Island, NY and speaks Spanish fluently because she comes from a Hispanic background. She married her Middle School sweetheart, Rocky (yes you heard that right). Together they have a 21 year old Son (Allen) and a 15 year old daughter (Gianna aka Gigi).
Georgina is known for her attention to detail and ability to deliver exceptional patient results. She stives to generate a warm and positive experience for her patients.
During her time away from the office she runs her at-home business as a hairdresser. She enjoys family time, snuggling with her fur babies, spending time with good friends, listening to music, dancing, going to different restaurants, traveling, and working out. She just enjoys life!