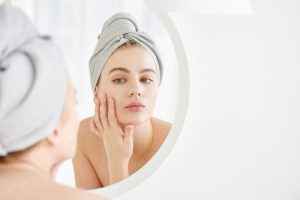 Patients often schedule follow-up appointments for their dermal fillers, allowing them to prolong the anti-aging effects of their injectable treatment. If you are not able to make it to Dermlounge for your repeat treatment, you may be wondering how your appearance will change as the formula wears off. This is an especially common concern for patients who have undergone filler injections for several years and worry they will look drastically different once it has completely metabolized and been processed out of their body.
Fillers typically fade very slowly, so you won't wake up one morning and suddenly look like a significantly older version of yourself. How fast your filler wears off will depend on multiple factors, such as the type of product you received, the area that was treated, and the rate at which your body metabolizes the filler. Once your injections do wear off, you should look like you did prior to getting treatments. However, patients who have received fillers for many years may actually look younger than if they had never received injections in the first place. This is because the products work to improve the quality of your skin over time.
While our aesthetic professionals typically recommend patients schedule routine filler injections to maintain their rejuvenating results, patients can schedule an appointment after several months and effectively restore their smooth, youthful-looking skin. Between filler appointments, it can help to focus on your skin care regimen, such as by using medical-grade skin care lines offered at our medical spa. Through the regular use of these products, you can further improve the overall health and look of your skin.
If you are ready to schedule your next appointment with one of our experienced aesthetic professionals, please contact our team at the Dermlounge today!